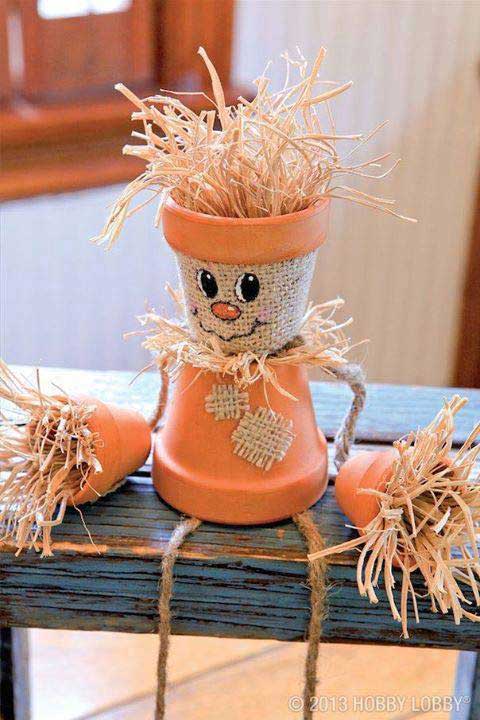 This little straw man is
just too cute to be scary.
To make him, embellish a
set of clay pots with bits of
burlap, strands of raffia and
simple acrylic paint for the
face. When everything is
dry, thread four extra long
strands of jute twine (you can
trim them later) through the
head, knotting them together
on the inside. Let the "arm"
strings dangle to the sides,
and thread the "leg" strings
through the upturned body.
Then, knot on the hands
and feet as shown.
Tip: For extra strength, thread
jute twine through a wooden
bead (on the inside of the
pot) before knotting. Then
follow with a bit of hot glue.
(Hobby Lobby Project)